Work smarter and faster with SWS Panel and Truss!
We provide innovative technology in design and manufacturing of our steel load bearing wall products.

110,000 Sq ft Factory
SWS Panel and Truss is located in South Gate, California, occupying a 110,000 sq. feet factory specifically designed to roll, form, and assemble load bearing walls and floor truss assemblies.
BIM / Auto CADD
The factory is a state of the art facility using the latest technology in pre fabricated wall and truss manufacturing. Included, are a BIM modeling and auto cad design department.

Projects
SWS Panel and Truss has a highly trained staff to assist you in making your designs come to life.

Panel / Truss
Prefabrication panelization is highly recommended to replace traditional wood framing as well as structural concrete and steel.

Our Staff
We pride ourselves in hiring highly trained Engineers, Project Managers, and Skilled Veterans.

Contact Us
Call SWS Panel and Truss to discuss your project needs.
323-923-4900
Recent SWS Panel Projects
Our Building Survived a 10.5 Earthquake!
We teamed up with the University of San Diego, Department of Housing and Urban Development, California Seismic Safety Commission, and more than 10 of our industry friends to put our technology to the test.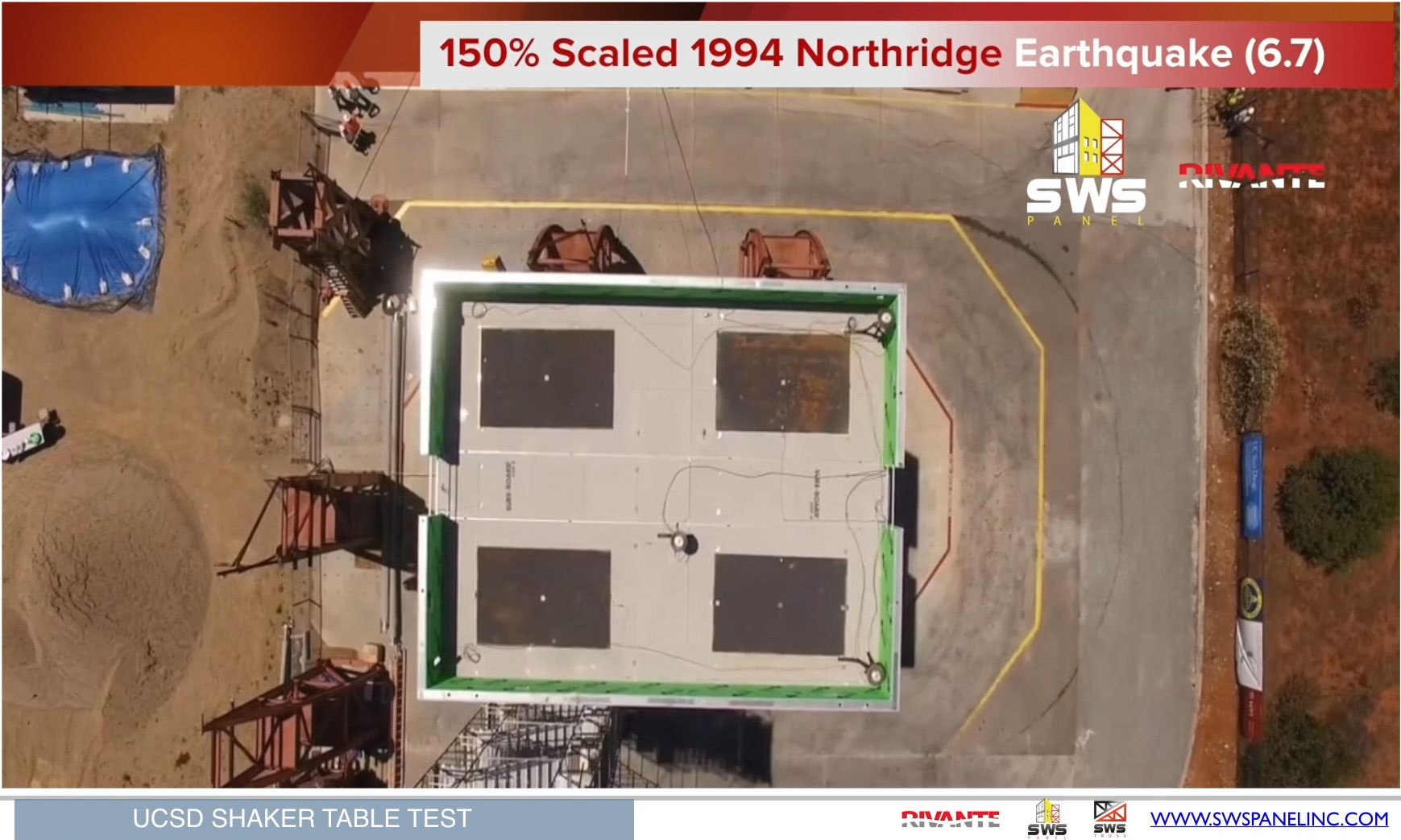 Newest Technology in Prefabricated Building!
Why SWS Panel And Truss
We have a collaborative approach to BIM that involves the Owner, Architect, General Contractors, SWS Building Systems, and MEP Subcontractors.
Our 5th Dimension View maximizes efficiency, generates revenue faster, and lowers operating costs.
View Our Other Companies
Since 1976 Superior Wall Systems, Inc. has worked to achieve an unparalleled level of customer satisfaction, which naturally leads to excellent customer relationships and positive business results. Superior Wall Systems offers a full spectrum of services including participation in the design phase, construction in metal stud framing, drywall, lath and high tech high end plaster finishes. These finishes can and often do include intricate designs that add functionality, beauty and historical value to their surroundings. Superior Wall Systems has been adding two more things to all their jobs for more than 38 years… service and quality.
EZ Stud
EZ Stud is an innovative and new product line fully IAPMO certified and LA County approved and is a metal stud roll forming operation primarily for load bearing construction.
We adhere to stringent quality!
We are professional, competitive and competent in our service
With our clients in mind, we work meticulously to provide the best products and services for steel load bearing wall projects. Our partners include Developers, Builders, Architects, Commercial Real Estate Owners and Tenant Improvement companies, as well as service providers from a variety of building industries.